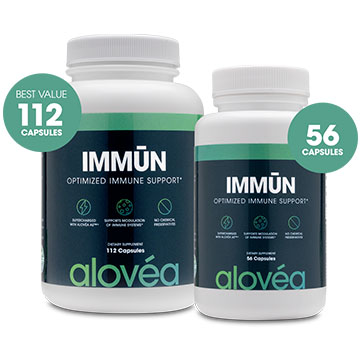 Over 70% of our immune system is found in the gut. Our proprietary Alovéa AE™ Aloe vera extract provides a unique formulation of the most powerful immune-balancing fractions of this incredible compound to provide the body with targeted immune support where it counts — in the gut.
*A proprietary concentration of the most immune-activating and bioavailable Acemannan fractions
*Pure formulation extracted from the inner leaf gel of the Aloe vera plant
*"Smart" immune-modulating impact may help the body lower overactive immune systems or activate sluggish ones
*Standardized and stabilized Acemannan content for consistent, shelf-stable support
*Increases stem cell production
Click below Learn More button to order.